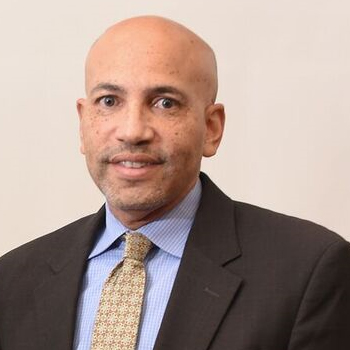 TODD GREENE
EXECUTIVE DIRECTOR
Todd Greene is the executive director of the Atlanta University Center Consortium Inc. (AUCC), the world's oldest and largest consortium of historically black colleges and universities. Under Greene's leadership, the re-envisioned think-tank focuses on thought leadership, collaboration, and strategic innovation for each member institution (Clark Atlanta University, Morehouse College, Morehouse School of Medicine and Spelman College) and for all members collectively.  He reports directly to the presidents of each member institution and leads a team focused on enhancing academic opportunities and other educational experiences for students, forging interdisciplinary, innovative and impactful research, catalyzing a broad economic development agenda, and developing platforms and structures for more efficient operations. 
TAMALA FORTSON
DIRECTOR OF OPERATIONS
Tamala Fortson, director of operations, manages the day-to-day operations of the Atlanta University Center Consortium, ensuring effective organizational leadership, program management, planning and staff management. She also helps to ensure that AUCC member institutions accomplish their civic engagement and community revitalization goals through community-oriented programs and services. Under the direction of the executive director, Fortson is responsible for monitoring accounting, budgeting, auditing and other financial and related functions to ensure the financial integrity of the organization. In addition, she manages personnel and operational matters.
SAID SEWELL, PH.D.
DIRECTOR, OFFICE OF ACADEMICS, RESEARCH AND STUDENT SUCCESS
Dr. Said Sewell is the  director of the Atlanta University Center Consortium's Office of Academics, Research and Student Success, providing leadership to the Consortium's premier collaborative programs, including the Dual Degree Engineering and Career Services. Also, he is tasked with driving innovation and increased effectiveness for these programs.  In addition, Sewell will assist in expanding collaboration with member and partner institutions, including exploring and catalyzing cross-institutional programs and research. This involves undergraduate research; identifying and deploying models for student success, including financial empowerment and improved processes, including Title IX and cross-registration operations.  Additionally, he will be forging communities of practice to incubate academic and research collaboration across campuses, including topics such as social justice.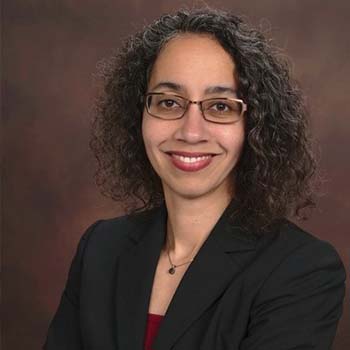 TALITHA WASHINGTON, PH.D.
DIRECTOR, DATA SCIENCE INITIATIVE
Dr. Talitha Washington is the inaugural director of the Atlanta University Center Consortium (AUCC) Data Science Initiative. This new initiative seeks to provide data-driven solutions to current and emerging societal problems, especially as it pertains to the African American community. Poised to bring new diverse perspectives to data science, Dr. Washington is a professor of Mathematics at Clark Atlanta University, and is an affiliate faculty member at Morehouse College, Morehouse School of Medicine, and Spelman College. Dr. Washington is a former program director at the National Science Foundation (NSF) in the Convergence Accelerator. Previously, as a program director in the Division of Undergraduate Education, she was instrumental in building and establishing NSF's first Hispanic-Serving Institutions Program which funded $40,000,000 in awards in FY19. Her research interests include the applications of differential equations to problems in biology and engineering, as well as the development of nonstandard finite difference schemes to numerically solve dynamical systems.
CEDRIC MOBLEY
DIRECTOR OF COMMUNICATIONS, MARKETING AND EVENTS
Cedric Mobley is the director of communications, marketing, and events for the Atlanta University Center Consortium, respsonsible for raising visibility and enhancing the brand of the organization. Mobley also facilitates collaboration between the communications teams at member institutions to support greater public engagement in the AUC's academic, research, student development, and community-based programming. He also provides strategy and management for the Consoritum's signature events, ensuring quality planning and execution for high-visibility activities.
CHRISTOPHER G. ELLIS, PH.D.
PROGRAM MANAGER FOR THE DUAL DEGREE PROGRAM AND CAREER SERVICES
Dr. Christopher Ellis has taught in both secondary and post-secondary educational institutions in a variant of roles, including classroom instructor, department chair, dean of students, academic dean, and campus president. He has conducted professional development seminars, program assessments, and policy evaluations in education for private institutions, local, state, and federal governments, as well as academic enrichment and tutorial services for families.
BETTINA GARDNER
INTERIM PROGRAM MANAGER, AUC DATA SCIENCE INITIATIVE
Bettina Gardner has planned global activities and exchanges at the local, national and international level for over 15 years. She has worked as deputy director of international affairs for the City of Atlanta and also as a global business meeting manager organizing global exchange capstone courses for top universities around the world. She was a 2017-2018 Robert Bosch Foundation Fellow, where she organized the first ever People of African Descent Week at European Parliament.
NORA PATTMAN
EXECUTIVE ASSISTANT
Nora Pattman is the executive assistant for the Atlanta University Center Consortium, coordinates activities related to scheduling, reception, reporting, and numerous business functions. In addition, she provides direct administrative support to the exective director.