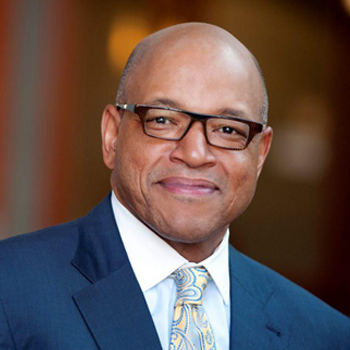 Dr. Thomas is the 12th president of Morehouse College. Under his administration, the college raised $107 million last fiscal year—a giving total that is higher than any other president in the history of the college. He has more than 30 years of experience in the business of higher education and is nationally respected as an expert in organizational change. He has served as dean of Georgetown University's McDonough School of Business and is a former business school professor at Harvard University and the University of Pennsylvania. Thomas has used his platform as president of Morehouse to speak out against injustice as the nation faces two pandemics—COVID-19 and the persistence of systemic racism.  Under his guidance, the college has emerged as a national innovator in STEM education, has expanded its online class offerings from nine to more than 300 courses, and has increased its profile as the national epicenter for thought leadership on civil rights.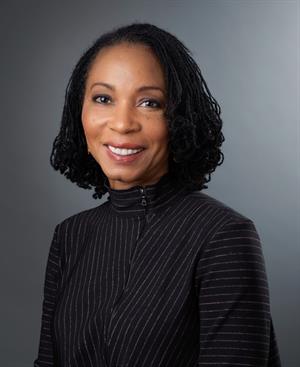 Dr. Gayle is the 11th president of Spelman College. She most recently served as president and CEO of The Chicago Community Trust, one of the nation's oldest and largest community foundations. 

She is a proven executive who is credited with numerous accomplishments at the Centers for Disease Control and Prevention, The Bill and Melinda Gates Foundation, and CARE.

A pediatrician and public health expert, with a career dedicated to eradicating inequities in health and wealth, Dr. Gayle's appointment is timely. Her life's work in underserved communities, empowering women, and growing the capacity of well-known mission-driven institutions is inspiring.
Dr. Gayle succeeds Mary Schmidt Campbell, Ph.D., a celebrated leader who successfully completed her seven-year tenure as Spelman's 10th president.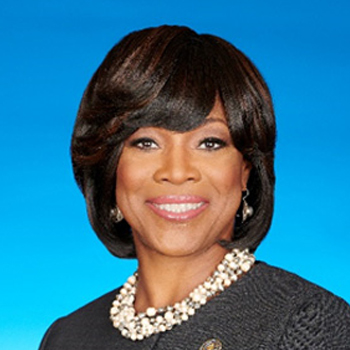 Dr. Montgomery Rice is the sixth president of Morehouse School of Medicine (MSM) and the first woman to lead the freestanding medical institution. Among faculty and leadership positions she held prior to joining MSM, she was the founding director of the Center for Women's Health Research at Meharry Medical College, one of the nation's first research centers devoted to studying diseases that disproportionately impact women of color. She was named to the Horatio Alger Association of Distinguished Americans and received the 2017 Horatio Alger Award. For three consecutive years (2016-2018) Georgia Trend Magazine selected Montgomery Rice as one of the 100 Most Influential Georgians. She is a member of the board of directors for the Metro Atlanta Chamber, Kaiser Permanente School of Medicine, The Nemours Foundation, UnitedHealth Group, Westside Future Fund, Josiah Macy Jr. Foundation, Headspace, Wellpath and CARE.
Dr. French is the fifth president of Clark Atlanta University. He previously served as president of Miles College from 2005-2019. Dr. French chairs the Council of Presidents of the Southern Intercollegiate Athletic Conference and serves as secretary of member presidents and chair of accreditation for UNCF and vice-chair of the board of directors for the National Association for Equal Opportunity in Higher Education. He also serves on the Southern Association of Colleges and Schools (SACSCOC) Board of Trustees and the National Advisory Committee on Institutional Quality and Integrity. He co-founded the Higher Education Leader Foundation.