Dual Degree Engineering Program (DDEP)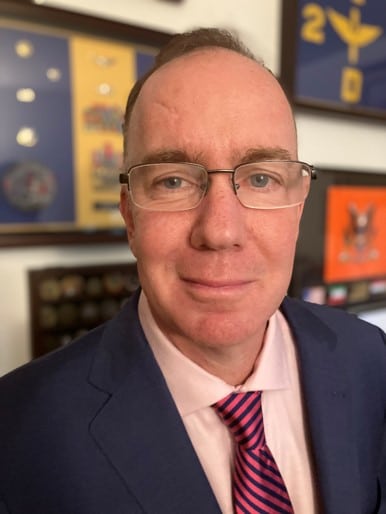 Senior Director of Engineering Program Management Office, Business Operations, Central Engineering, and Quality Assurance for Cisco System's Core Hardware Business Entity
John Moran is the Senior Director of Engineering Program Management Office, Business Operations, Central Engineering, and Quality Assurance for Cisco System's Core Hardware Business Entity. In his current role, he has the responsibility leading engineering operations, program management, quality, escalations, customer satisfaction, supply continuity, value engineering, and product realization. John oversees this across Cisco's entire Core networking equipment portfolio: Data Center, Cloud Networking, Wireless, SP routing, SP access, SP optical, enterprise routing & switching, IoT, and small business. Currently he also serves on Cisco's Emerging Talent Council, Contingent Labor Council, Values Engineering Board, and Mercer University's National Engineering Advisory Board, while also serving as Cisco's Executive Champion for Inclusion & Diversity, emerging talent, quality, and value engineering. He is also the founder of Cisco's first ever Global Designer's Conference: Develop@Cisco.
Prior to this role, John served 10 years as an Executive with multiple levels of increased responsibility in Hardware Engineering, Program Management, and Engineering Operations. His foundational experience for his leadership roles, was 10 years as the Manager of Engineering Program Management at Cisco.
John holds a Bachelor of Business Administration from Mercer University, where upon graduation he was commissioned as a US Army Aviation Officer and attended US Aviation Flight school at Fort Rucker, Alabama. Upon graduation from flight school, John was accepted, attended and graduated from the US Army Test Pilot program. After his flight training was complete, John was assigned to his first of many operational assignments for the Army, that included 3 Company Commands, 1 assignment as Executive Officer to the FORSCOM G-4, and Director of Planning and Engineering for Coalition Forces Land Component Command, CENTCOM, and U.S Third Army, (Afghanistan, Iraq, & Kuwait). John has been deployed for three combat tours and his military awards and commendations include: Bronze Star, 2 Meritorious Service Medals, 4 army Commendation Medals, 2 Army Reserve Commendation Medals, Army Achievement Medals, Army Parachutist Badge, Army Aviator Badge, and US Army Test Pilot Badge. John also has certification as: Sig Sigma Black Belt, Master Program Manager Professional, Master Lean Six Sigma, Combined Logistics Advance Course (US Army).