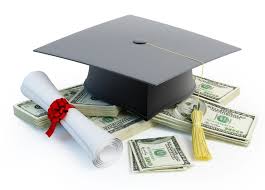 Scholarship Donation
We welcome any and all donations to the AUCC DDEP. Your donations assist our students in receiving the STEM education they desire and assist the program in being able to provide much needed services for our students. If you would like to donate to the AUCC DDEP, please consider the following:
The Atlanta University Center Consortium Dual Degree Engineering Program administers full and supplemental scholarships via corporate and private funding. Scholarships are applied only to those expenses not covered by financial aid and/or institutional scholarships.
The Awards Ceremony Award Process
Scholarship donor provides AUCC DDEP with criteria for scholarship.
The AUCC DDEP staff uses the AUC DDEP student database to generate a list of all registered students meeting sponsor's scholarship eligibility criteria.
The AUCC DDEP staff notifies all eligible students of the scholarship opportunity. In order to be considered for scholarship award, interested students must submit updated resumes to the AUCC DDEP staff.
The AUCC DDEP staff may be requested by the scholarship sponsor to identify students who meet the required donor criteria. The staff will consider all required criteria and select student candidates. The alternate method of selection requires the resumes of eligible candidates to be submitted directly to the scholarship donor and the donor notifies the AUC DDEP staff of the selected scholarship award recipients. In some instances, interviews may be required.
Award recipients are announced and honored at the AUCC DDEP annual awards ceremony. Scholarship donors will also be recognized during the ceremony.
Scholarship donations should be made payable to the AUC Consortium Dual Degree Engineering Program.
Donations may be mailed to PO Box 92527, Atlanta, GA 30314 or sent via courier to 156 Mildred Street, Atlanta, GA 30314.
Or, make donations online through our secure Paypal account. Please be sure to send your specifications with your donations. For example, "I want my donation to provide academic tutoring and student tuition assistance."
Thank you very much for your consideration and the role you play in assisting us in achieving our mission!