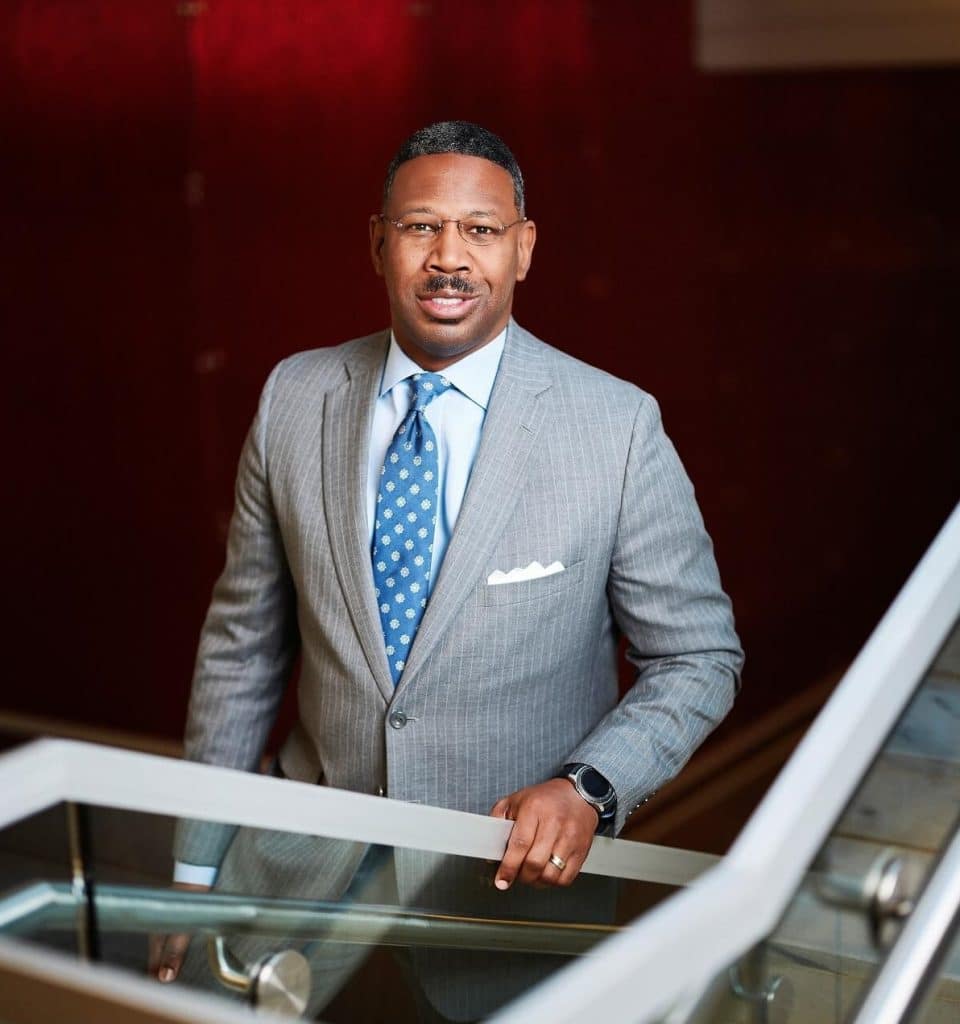 Director, Office Of Academics, Research, And Student Success
Said Sewell, Ph.D., is the director of the Office of Academics, Research, and Student Success. In this role, Sewell provides leadership for each of the campuses' divisions of academic affairs,  student affairs and the offices of sponsored research. He works closely across the AUC to collaborate on the development and advancement of academic and student success-focused initiatives. He oversees AUCC's Dual Degree Engineering Program and the Office of Career Services.
Sewell serves as the principal organizer and coordinator of the activities of the Council of Academic Affairs, Council of Chief Student Affairs Officers, Council of Sponsored Program Directors, Council of Registrars, and Council of Chief Information Officers.  He also works closely with the association's governmental affairs staff to advocate for federal policies that help strengthen the work of public universities and support the students they serve. Relatedly, Sewell serves as an AUCC liaison with other higher education associations and national organizations that work collaboratively on federal higher education policies.
Prior to Sewell joining AUCC, the world's oldest and largest association of historically Black colleges and universities, he served as the vice president for Student Affairs at Morehouse College. Sewell, who has been mentioned as a transformational leader in higher education in the nation, served as the provost and senior vice president for Academic Affairs (i.e., chief operating officer) at Lincoln University in Missouri.  Sewell has also served as the assistant provost for Academic Affairs and dean of Undergraduate Studies at Kent State University in Ohio, and the acting assistant vice president for Academic Affairs and executive director of the Academic Success Center at Fort Valley State University.  His faculty appointments include the political science departments at Lincoln University, the University of West Georgia, Georgia Institute of Technology, the University of Nebraska, Fort Valley State University, Clark Atlanta University, Morehouse College and Albany State University. Sewell is the founder and current executive director of the Center for African-American Males: Research, Success, and Leadership Inc., a research and modeling center for the advancement of African-American males.
A native of Houston, Texas, Sewell entered Morehouse College in 1988 and graduated in 1992 with a bachelor's in political science. He also holds a master of public administration in public policy from Texas Southern University and a doctorate from Clark Atlanta University in political science.  Sewell's fellowships include Senior Fellow at the American Association of State Colleges and Universities; The University System of Georgia Executive Fellow to Columbus State University; Harvard University Fellow at the Schools of Graduate Education, Divinity and the Kennedy School of Government; Visiting Faculty Fellow at the University of Nebraska at Lincoln's Department of Political Science, and Research Fellow at the James (Jimmy) Earl Carter Presidential Library's Interfaith Health Program.  While he has co-authored three books, Georgia State Politics, Conflicting Democracy: A Critical Analysis of America's Political Process and We the People: Reflections on American Politics, he is currently completing work on two books: Empowering Black Male Students to Greatness and Let Us Make Man: A Conversation with Black Men on Saving Black Boys.  He has delivered over 50 presentations at conferences and professional meetings nationwide. Sewell and his work have been featured on CNN, Larry King Live and TV-One, along with appeared in the Chronicle of Higher Education, Diverse Issues, Black Enterprise, and Ebony magazine.
Sewell is active in several professional, civic and social organizations.  He is chair of the Board of Directors for the Center for African-American Males: Research, Success, and Leadership Inc., past vice president for the Georgia State Conference of the NAACP, and the former national chairman of the Leadership Development Institute for Alpha Phi Alpha Fraternity Inc.  Sewell is a member of the Board of Directors for Leadership Portage County, the Board of Directors for Project GRAD-Akron, the College Board's National College Scholarship Service Assembly Council, the Charles Wesley Foundation-Rho Pi Lambda Chapter, Boys and Girls Club of America, the 100 Black Men, NAACP, and a life member of Alpha Phi Alpha Fraternity Inc.