Introduction by John Ahmann, president & CEO, Westside Future Fund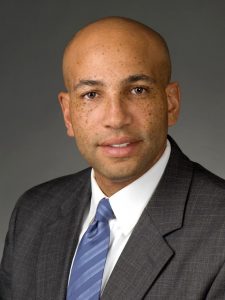 Our guest columnist this week is Todd Greene, executive director of the Atlanta University Center Consortium Inc. (AUC), the world's oldest and largest contiguous association of historically Black colleges and universities. In his column, Todd expands on the critical importance of equipping students with data literacy and data science skills to meet the growing demand for these types of jobs.
Just over a year ago, on June 11, 2018, AUCC announced Todd Greene as its new executive director.  He has been a committed collaborator with Westside Future Fund (WFF). Under his leadership, we were excited to participate in the AUC master planning process he initiated. Todd was the featured guest at the June 21 Transform Westside Summit and reviewed the progress, results, and next steps out of this master planning process. He shared the AUC's recent thinking about its facilities and footprint across the Westside and how they can design its campuses in a way that benefits students and the Westside community. You can catch a replay of Todd's remarks and Q/A with attendees here.
Todd titled his June 21 presentation, "The Atlanta University Center Consortium: Atlanta's Economic Mobility Machine," and shared a vision of the AUC as the "focus of thought leadership on issues impacting Black America." WFF is committed to supporting this vision, and we are grateful for Todd's inclusionary leadership that over the last year has significantly enhanced WFF's engagement with the AUC's member institutions. We are also grateful for Morehouse School of Medicine President Dr. Valerie Montgomery Rice joining the WFF Board of Directors, and the continued leadership of WFF's Board Chair-Elect, Dr. Beverly Tatum, former president of Spelman College. 
Be sure to register and join us for the upcoming Summit on August 2.
Read Todd's article: ATLANTA UNIVERSITY CENTER AND DATA SCIENCE: The Right Place at The Right Time