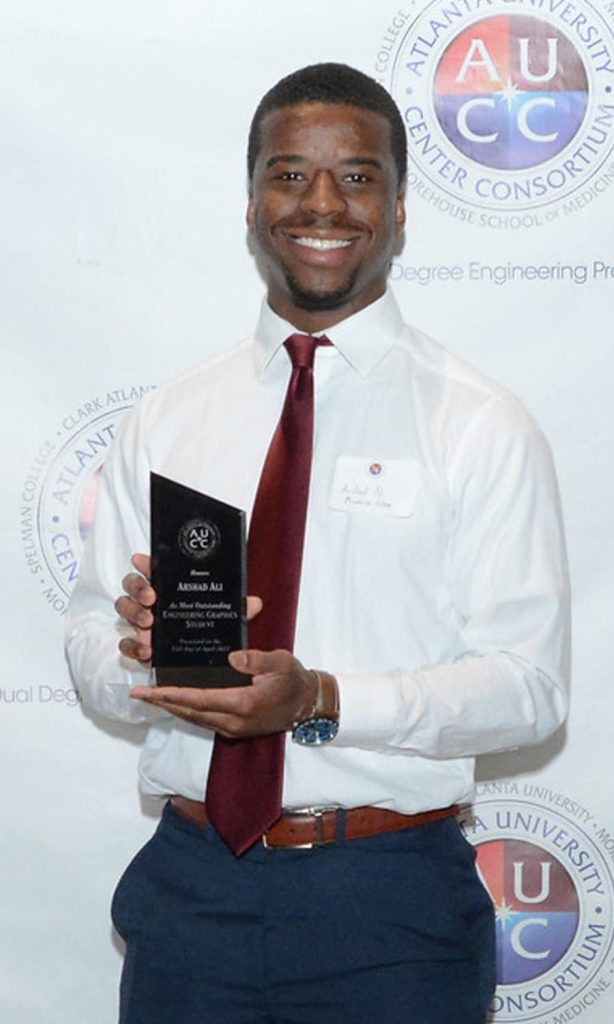 The Atlanta University Center Consortium is the world's oldest and largest consortium of historically Black colleges and universities. Comprised of four member institutions – Clark Atlanta University, Morehouse College, Morehouse School of Medicine, and Spelman College, the Consortium is a vibrant intellectual community with a long tradition of scholarship, service and community engagement. AUC Consortium, Inc., is a 501 (c)(3) nonprofit corporation under the laws of the State of Georgia, formed in 1929, operating on behalf of its members to advance each institution's mission and strategic goals by fostering collaboration, managing center-wide initiatives, offering services that benefit our students and community, and leveraging our shared resources.
The AUC Consortium advances the civic mission of its member institutions. The Consortium seeks to promote collaboration and involvement among our campuses, residents and other stakeholders in enhancing the quality of life within the neighboring community. The Consortium seeks to leverage the resources of the community and of member institutions to maximize opportunities for citizens to live, learn, work and play.
Adopted in January 2012, the following foundational pillars represent fundamental principles by which AUC Consortium staff members will operate. These pillars serve as a basis for our programs, future planning, budgeting and operations. They will also be demonstrated in all our work, regardless of our specific roles and responsibilities.
As members of the Atlanta University Center Consortium staff, we strive to abide by the following foundational pillars: