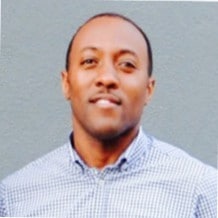 Microsoft Corp., has partnered with the Atlanta University Center, Inc., to fund a summer program for budding engineers. The program will be housed in the AUCC Dual Degree Engineering Program.
The AUCC DDEP Summer Bridge Program is a virtual six-week intensive workshop for undergraduate students. The program is designed to prepare students who have been accepted into the AUCC Dual Degree Engineering Program for the rigor of the engineering curriculum at the AUCC, introduce leadership opportunities and careers in engineering, and to familiarize students with the Atlanta University Center institutions and the college experience as a whole.
Students will attend classes in pre-calculus, chemistry and introduction to engineering. In addition to these classes, students will attend industry tours of the most prominent engineering companies in Atlanta to network with professionals and learn about career opportunities available after graduation. The DDEP Summer Bridge Program highlights the necessity of being prepared and dedicated to academic excellence.
"As we continue to expand our footprint in the Greater Atlanta area, the AUCC's intensive engineering workshop was the perfect opportunity for Microsoft to contribute financially and give students access to Microsoft engineers to learn about career options post-graduation," said Kory Hawkins, Microsoft University Relations lead.
Admission to this program is limited to 24 students (eight from each of the three undergraduate AUCC institutions—Clark Atlanta University, Morehouse College, Spelman College) attending one of the institutions in the fall. Full fellowships are available, allowing participants to attend at no cost.
The application for the summer 2021 AUCC DDEP Summer Bridge program deadline is June 1. The program will be held from Monday, June 28th – to Friday, Aug. 6th.
"I am thrilled that together with Microsoft, we can help more of our students reach their academic and career goals," said Michael Hodge, executive director of the AUCC. "It is these types of partnerships with a purpose that provide sustainable impact for our students, their communities and the broader society."
The AUCC's Dual Degree Engineering Program was established in 1969 to increase the number of African Americans and women in engineering. Students in the program spend three years at one of the AUCC's historically black colleges and universities where they earn one of two bachelor's degrees, then subsequently finish their education at one of the AUCC's 11 partner universities.
"This is a continuation of our mission and who we are as a community of educators and thinkers," says Said Sewell, Ph.D., director of academics, research and student success at the AUCC. "We hope that these students really take advantage of this opportunity and will be able to take their theoretical experiences in the classroom and apply them in the real world, perhaps at Microsoft."