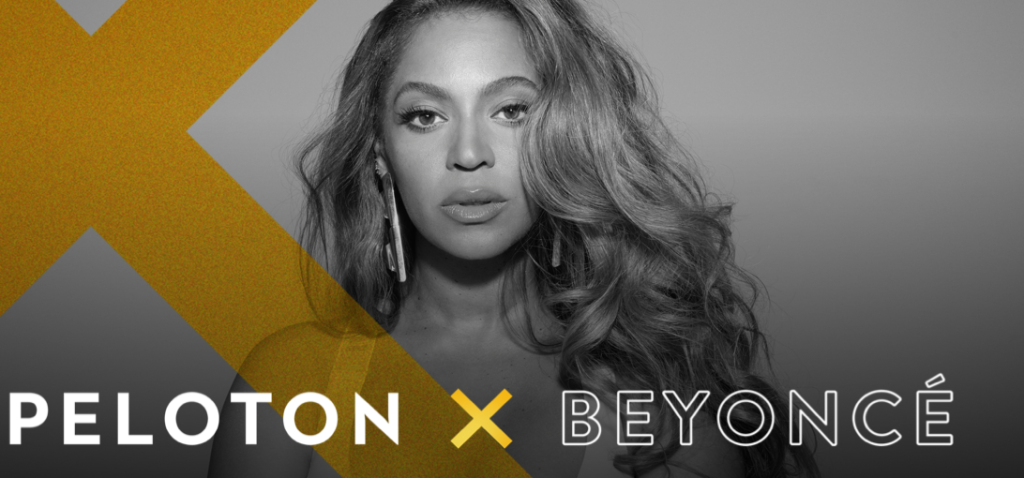 ATLANTA, Georgia, November 10, 2020– Today, Peloton and Beyoncé announced gifts of two-year Peloton Digital Memberships for approximately 8,850 students attending Atlanta University Center Consortium (AUCC) member institutions Clark Atlanta University, Morehouse College, Morehouse School of Medicine, and Spelman College.  Valued at approximately $2.8 million, the memberships will provide students with unlimited access to live and on-demand health and fitness classes from the company's world class instructors, including strength, yoga, cardio, meditation, running, and cycling classes. Students at six other HBCUs will also receive Peloton memberships.
"Peloton and I both believe that the power of music can help uplift, motivate and inspire those on their fitness journeys," said Beyoncé. "I've been a Peloton member for several years, and I'm excited to partner with a company that helps people, young and old, be the best versions of themselves, in an innovative and adaptable way. I'm proud to celebrate the students at HBCUs with this donation, to encourage them to find and embrace their own wellness regimens."
"This year has tested all of us," she added in a letter to students.  "I know your college experience looks a little different than you planned, and you were not able to celebrate Homecoming the way you wanted to. Still, I hope you were able to take time to reflect and to celebrate the strength, excellence and resilience of our community."
AUCC institutions recognize the importance of health in the lives of our students, including activities such as daily exercise.  The Peloton partnership is one of many innovative initiatives by AUCC member institutions to keep students engaged during the pandemic.
"Since their inception, AUCC institutions have placed a high level of importance on enabling our students to improve outcomes for themselves, their families, and society," said Todd Greene, AUCC executive director. "Indeed, physical health and wellness are important factors that support this concept. We are grateful for Peloton's contribution."
About the Atlanta University Center Consortium (AUCC)
The Atlanta University Center Consortium (AUCC) is the oldest and largest academic consortium serving primarily African-American students.   Its members are four trailblazing historically black colleges and universities (HBCUs)— Clark Atlanta University, Morehouse College, Morehouse School of Medicine, and Spelman College— which include two highly-ranked liberal arts colleges, a comprehensive research university, and a medical school. Together, Atlanta University Center (AUC) institutions confer undergraduate and graduate degrees across a range of disciplines and their graduates are leaders in their chosen fields.  In addition, AUC research addresses a broad range of global challenges, with a particular focus on issues and disparities facing minority populations. For more information, visit www.aucenter.edu
About Peloton
Peloton is the leading interactive fitness platform in the world with a loyal community of more than 3.6 million Members. The company pioneered connected, technology-enabled fitness, and the streaming of immersive, instructor-led boutique classes for its Members anytime, anywhere. Peloton makes fitness entertaining, approachable, effective, and convenient, while fostering social connections that encourage its Members to be the best versions of themselves. An innovator at the nexus of fitness, technology, and media, Peloton has reinvented the fitness industry by developing a first-of-its-kind subscription platform that seamlessly combines the best equipment, proprietary networked software, and world-class streaming digital fitness and wellness content, creating a product that its Members love. The brand's immersive content is accessible through the Peloton Bike, Peloton Tread, Peloton Bike+, Peloton Tread+, and Peloton App, which allows access to a full slate of fitness classes across disciplines, on any iOS or Android device, Apple TV, Fire TV, Roku TVs, and Chromecast and Android TV. Founded in 2012 and headquartered in New York City, Peloton has a growing number of retail showrooms across the US, UK, Canada and Germany. For more information, visit www.onepeloton.com.
###