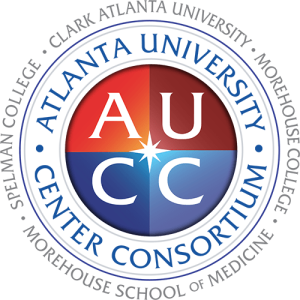 OFFICE OF THE EXECUTIVE DIRECTOR
August 22, 2023
Dear AUCC Community: 
As you are aware, COVID-19 cases are on the rise across the nation and we are seeing elevated numbers of reported infections in the AUCC community as students return to campus from across the country. We want everyone to be aware of the steps being taken on our campuses to mitigate the spread of COVID-19. 
After consultation with the AUCC Student Health and Wellness Committee and review by the AUCC Presidents, the campuses: 
1. Strongly recommend indoor masking on the Clark Atlanta University, Morehouse College, and Spelman College campuses to include students, faculty, staff, and visitors for the next 2 weeks while we assess the trends on the campuses and; 
2. Strongly recommend repositioning large indoor events to outdoors. 
Please be assured our top priority is to maintain a safe environment for our students, faculty, staff and visitors. The AUCC community continues to follow the guidance of the Centers for Disease Control and Prevention, the Georgia Department of Public Health, and our resident epidemiologist. We will adjust protocols as necessary. Please continue to follow best practices for protection against COVID-19. 
Additionally, we are implementing increased access to testing (including self-administered tests) and masks. Also, the AUCC Student Health and Wellness Center (SHWC) is available for in-person and telehealth visits Monday-Saturday, including evening clinic hours until 8 p.m. and after-hours services with an on-call physician or nurse practitioner. 
We will continue to observe the data and follow national, regional, and on-campus experts on this matter. 
It is clear that COVID-19 is here to stay and we need to continue to adapt to living safely with COVID-19 as we have with other respiratory infections. 
For more information regarding SHWC services please click here.
Sincerely, 

Dr. Michael Hodge
Executive Director 
Atlanta University Center Consortium, Inc.