Update: 6-22-23
Thirty incoming Atlanta University Center freshman will receive a chance to begin engineering courses. 
The Atlanta University Center Consortium is providing an outlet to prepare Atlanta University Center students for their freshman year. The AUCC DDEP Summer Bridge Program is an in person seven-week intensive summer program designed to prepare pre-engineering students who have been accepted into the organization's Dual-Degree Engineering Program. The program provides the rigor of the engineering curriculum at the AUC, introduces leadership opportunities, and careers in engineering, and familiarizes incoming students with Atlanta University Center institutions and the college experience.
This summer students are participating in, "Day in the Life of an Engineer," visiting and following professionals in the engineering field each week throughout the summer. Industry visits to Microsoft, the Ford Company and Southwire, have been on the agenda with more site visits to come.
Students are attending classes in Pre-Calculus, Chemistry, and Introduction to Engineering. In addition to these classes, students will continue attending industry tours of the most prominent engineering companies in Atlanta networking with professionals and learning about career opportunities available after graduation. Students receive academic credit for each of the courses taken in the program potentially receiving ten (10) credit hours toward their degree at their respective institution.
Dr. Jonathan Gaines, Assistant Director of Engineering Innovation, joined the AUCC Dual Degree Engineering in 2022 and will lead the program as it returns from virtual status. Gaines is an alumni of the program and is preparing programming to build students academically and prepare them for the rigor of the dual – degree program.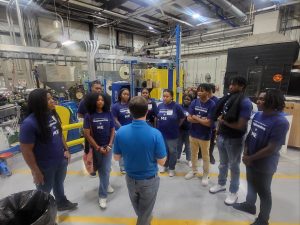 "I participated in a similar program before starting the DDEP program in the AUC. The camaraderie of our class helped each one of us in finishing the program. Over 20 years later many of us are still close. This summer programming is a tremendous opportunity for students to get ahead academically and build lifelong friendships," Gaines shared about the program.
This program includes 30 AUC students (ten from each of the three undergraduate AUCC institutions of Clark Atlanta University, Morehouse College, and Spelman College) attending one of the institutions in the Fall.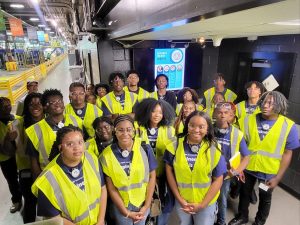 Full fellowships have allowed participants to attend at no cost, covering textbooks and other needed resources. The program is only available to first-time, full-time freshmen admitted to one of the AUCC institutions, immediately after high school.
The 2023 program will be held from Saturday, Jun 3rd – Friday, July 14th.