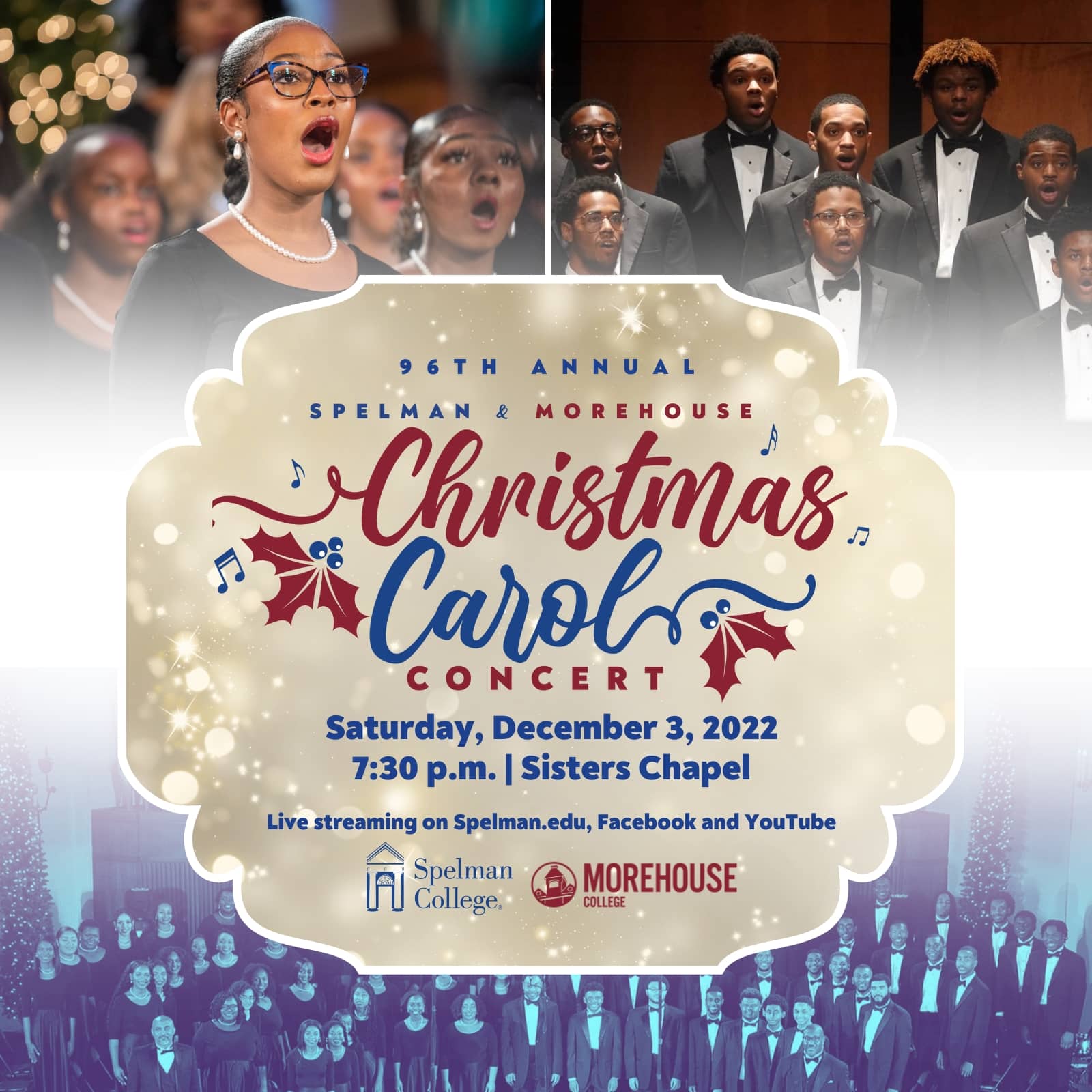 The Spelman College and Morehouse Glee Clubs will come together once again to lift their voices in holiday cheer. The annual Christmas Carol Concert is a tradition that has been rousing the Atlanta community for more than three quarters of a century.
The 96th Annual Spelman-Morehouse Christmas Carol Concert is a tradition that has marked the opening of the Christmas season for generations of Atlanta residents. Performing together and as individual glee clubs, the annual concert will feature traditional carols along with contemporary interpretations of holiday music and a variety of other songs. The singers will also perform audience favorites, including Morehouse's popular rendition of "Betelehemu" and Spelman's "We Are Christmas."
No ticket is required. Doors open at 6:30 p.m. Seating inside Sisters Chapel will be limited. Once guest capacity is reached, remaining guests will be seated in our overflow areas — the Camille Olivia Hanks Cosby, Ed.D. Academic Center Auditorium and the Science Center NASA Auditorium. No reservations will be accommodated for the performance in Sisters Chapel.
The event is free and open to the public. The event will also be live-streamed here: https://live.spelman.edu