MORRIS BROWN COLLEGE ANNOUNCES FULL ACCREDITATION
ATLANTA (April 27, 2022) — Morris Brown College (MBC) is proud to announce it has received full accreditation from the Transnational Association of Christian Colleges and Schools (TRACS), a Virginia- based accreditation agency. TRACS Board of Trustees voted to grant accreditation to MBC on April 26, 2022, at its annual meeting.
This monumental achievement came after nearly 20 years of effort, marking a historical achievement for the 141-year-old college. Morris Brown College earning full accreditation is a significant achievement demonstrating that it holds quality standards and is engaged in continuous improvement. Furthermore, the college has been reinstated to participate in the Federal Financial Aid Program.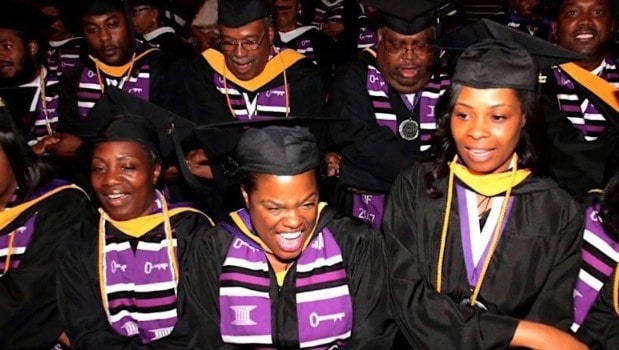 Provided Courtesy of Morris Brown College
The school's President Kevin James said, "I am honored to lead this great institution. Many thought that this feat was impossible, but due to our strong faith in God, our hardworking and wonderful faculty and staff, the support of the African Methodist Episcopal Church, our dedicated alumni, and our resilient spirit, we were able to achieve full accreditation. Morris Brown offers a unique, affordable, and quality education that prepares students for success. This was truly The Hard Reset. This is just the beginning!"
To learn more about Morris Brown College, & read the full announcement, visit morrisbrown.edu.