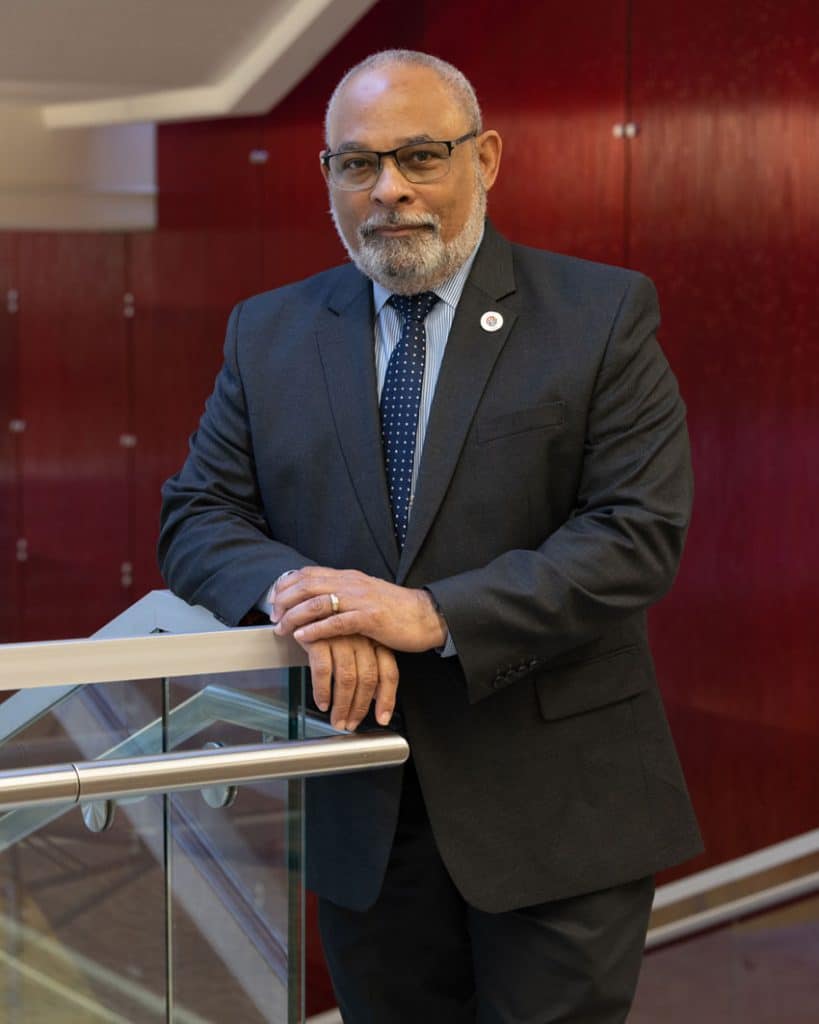 Dr. Michael E. Hodge is the executive director of the Atlanta University Center Consortium, Inc. He is the immediate past provost and senior vice president for academic affairs at Morehouse College. He has also held the position of associate provost for research, scholarship, and creative production at Morehouse and also served a brief time as acting president. Dr. Hodge received his M.S. in psychology and his Ph.D. in sociology, both from the University of Florida. He has taught at the University of Georgia, University of Tennessee, and Georgia State University.
His areas of interest focus on racial and ethnic inequality, including health disparities as well as socioeconomic inequities. He recently co-authored an article in the Journal of Health Care for the Poor and Underserved. His 2009 book, Voices from Beneath the Veil: Analysis of the Trials, Tribulations, and Triumphs of Middle Class African Americans examines the experiences of middle class African Americans in a society that sees itself as post-affirmative action and color blind. Additional publications include Mortgage Refinance Discrimination, HIV/AIDS Perceptions, Attitudes and Behaviors among HBCU Students, and Blurring Disciplinary Boundaries: the Case for the Social Sciences. He continues to analyze data from in-depth interviews of college age African Americans concerning risky sexual activity in an age of HIV/AIDS. Hodge has provided commentary and analysis for NBC Nightly News and CNN on issues of racial relations. He has received over $7 million in grants from federal agencies and private foundations.
He is a past-president of the Georgia Sociological Association and a Life-Time Member of the Association of Black Sociologists. He is the 2013-14 Georgia Sociologist of Year. Hodge has served as a member of the faculty council, the Institutional Review Board for the Protection of Human Subjects, and a faculty representative to the Morehouse College Board of Trustees. He is married with two children and resides in a southern suburb of Atlanta.