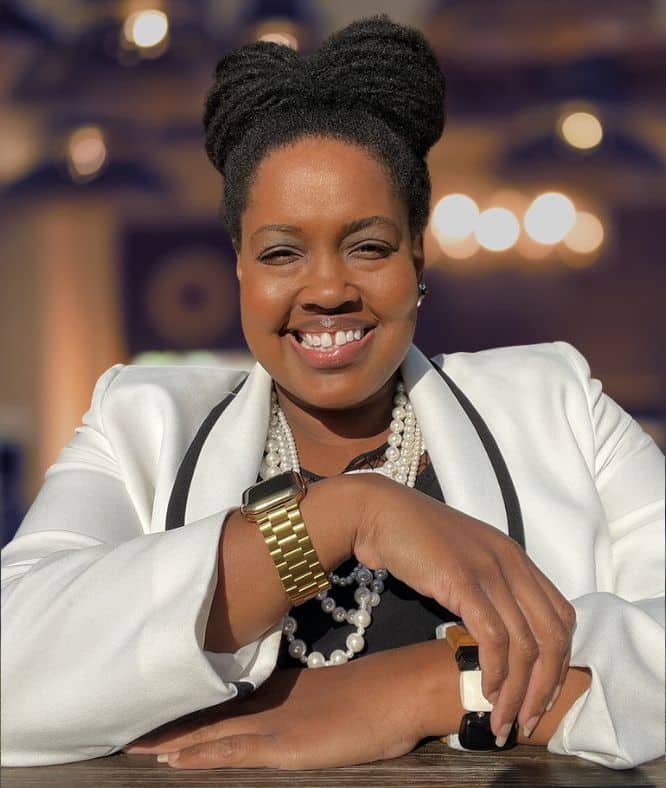 Manager of Communications, Marketing & Events
Teresa D. Southern is Manager of Communications, Marketing & Events for the Atlanta University Center Consortium. In this role she works closely with other AUCC, Inc. staff members, communications personnel and other top leaders from our member campuses, as well as external partners and stakeholders to execute superior communications plans that are strategic, measurable, and aligned with the shared goals of the AUCC member institutions. She develops content strategies conveying messages across channels internally and externally, a cultural cheerleader, advocating, reinforcing and promoting what the AUCC is all about—student success through collaboration.
Prior to this position she served as Deputy Communications Director for the New Georgia Project and New Georgia Project Action Fund. She hails from Macon, Georgia and holds a Bachelor of Science Degree in Journalism and graduated from Georgia Southern University. Since this Georgia Southern Eagle took flight as a journalist she has written for The New York Times Company, 13WMAZ, Fox 24/ABC 16, The Macon Telegraph, VisitMacon.com and Macon Food and Culture Magazine to name a few. She recently served as Marketing and Media Specialist for Fort Valley State University, Georgia's #1 public HBCU.
Ms Southern's involvement in the political arena has spanned over a decade throughout the state of Georgia as a political media strategist working in the area of Congressional and local politics. She has also led communications strategy at her firm Southern Surge Strategies, building communication strategies for candidates, causes and small businesses.
When she isn't working she enjoys photography, gardening, cooking and being a foodie trying new restaurants with an extreme preference for those who serve Thai.