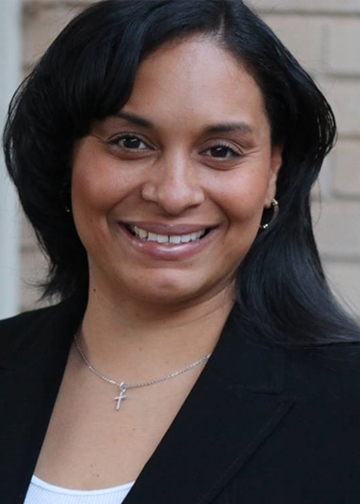 Manager, Community Development, Engagement and Events
Senior Executive Administrator
Nora Pattman is the Manager of Community Development, Engagement and Events for the Atlanta University Center Consortium Inc. (AUCC), the world's oldest and largest consortium of historically black colleges and universities. In this role, Pattman coordinates activities related to scheduling, reception, reporting, and numerous business functions. In addition, she provides direct administrative support to the executive director.
Prior to joining AUCC, Pattman served as Client Services Executive Assistant at Bennett Thrasher, LLP in Atlanta, where she provided executive support to partners, managers and staff. At Bennett Thrasher, she, managed calendars, coordinated domestic and international travel, and managed logistics related to high-level events including board meetings and corporate luncheons. She also drafted engagement letters, invoices, and meeting agendas. In addition, she reviewed client documentation for tax filings, coordinated audit discussions with the Internal Revenue Service, and educated clients on new tax laws.
Pattman also served as executive assistant for TSG Financial Management, where she provided executive support to the chief executive officer. In addition to administrative responsibilities, she also oversaw the preparation of materials for grants, contracts, and budgets, monitored expenses, reviewed contracts, and reconciled financial statements. She also maintained information related to staff policies, procedures, programs and office activities. Before joining TSG Financial Management, she provided direct support to the director and wealth advisers at TIAA-CREF in Atlanta as an executive assistant, where she managed team meetings, retreats, and corporate luncheons, processed client documents and checks, and maintained tracking systems to ensure regulatory compliance. Pattman also served as a client coordinator at Frederick J. Hanna and Associates, where she performed numerous client-related roles, including database management, client reporting, and metrics monitoring.
A native of New York City, Pattman was educated at Monroe College and Borough of Manhattan Community College. She is a Georgia notary and a licensed salesperson.