Dual Degree Engineering Program (DDEP)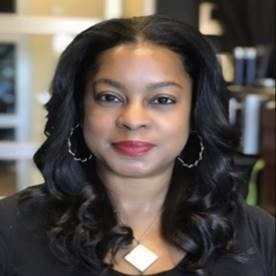 Tonyia Purdy, MBA, PHR, SHRM-CP
Global Human Resources Director, Carrier HVAC
Tonyia Purdy is the Global Human Resources Director at Carrier Corporation.  In her role, she is the HR leader for Global Services & Aftermarket, Global Equipment Verticals as well as Marketing and Communications, and Program Management. She provides strategic HR guidance, supports business objectives, lead ongoing efforts to develop talent pipeline, foster employee engagement, and maintain a strong focus on diversity & inclusion efforts.
Tonyia has over 20 years of progressive Management, Human Resources and leadership experiences with Fortune 500 companies like Carrier, United Technologies, PepsiCo and Ford. She holds a Bachelors of Arts degree from the University of Texas at Arlington and a Masters of Business Administration degree from High Point University. In addition, she is Professional Human Resource (PHR) and SHRM-CP certified. She also is Hogan certified as an Executive Coach and a Miller Heiman and DDI certified training instructor.
Ms. Purdy is a native of Houston Texas, but currently resides in Charlotte, NC. She was the first to graduate with a 4 year college degree and an MBA in her family. Her inspiration is to make a difference in people lives and teach others to be their best self.